Location vehicle specialists servicing the NZ Film Industry for over fifteen years.
We have a small fleet of Trucks, Buses and Vans for Makeup, Wardrobe, Combo, AD, Green Room and Shuttles.  We also provide the industry with swing drivers for relocates, shuttling and vehicle collections or returns.   Being small allows us to offer an individual, flexible and reliable service.
We are located in Taupaki, West Auckland 27 km's or 24 minutes from the CBD en route to some of Auckland's most pristine locations of Bethells, Muriwai and Woodhill.  We live at our lockup making collecting or returning vehicles flexible or we can take care of that for you.
Redwood Industries Ltd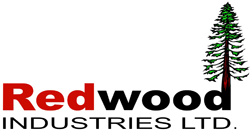 Small Feature, Drama, TVC
Neil & Cat Askew
Ph:  027 693 4894
Email:  enquiry@redwoodindustries.co.nz